At [#1 Vinayak InfoSoft], we specialize in crafting stunning, responsive, and user-friendly websites that leave a lasting impression. As the premier web design company in Ahmedabad, we combine creativity, innovation, and technical expertise to deliver exceptional web solutions tailored to your unique business needs.
Exquisite Designs, Exceptional Experiences:
Our talented group of designers and developers is enthusiastic about producing eye-catching websites that offer seamless user experiences and elegantly present your business. To make sure your website stands out from the competition, we devote close attention to every element, from captivating graphics to simple navigation.
Customized Solutions, Tangible Results:
We are aware that each company is different. For this reason, we provide specialized web design solutions that are tailored to your unique needs. Regardless of the size of your company—small, local, or multinational—we take the time to learn about your objectives and build custom websites that convert. Our designs are thoughtfully created to increase your online presence and conversions in addition to being aesthetically beautiful.
Mobile-Friendly, Responsive Designs:
With the majority of internet users accessing websites through mobile devices, having a mobile-friendly website is no longer an option—it's a necessity. Our websites are fully responsive, ensuring a seamless experience across smartphones, tablets, and desktops. No matter the device, your audience will enjoy consistent functionality and aesthetics.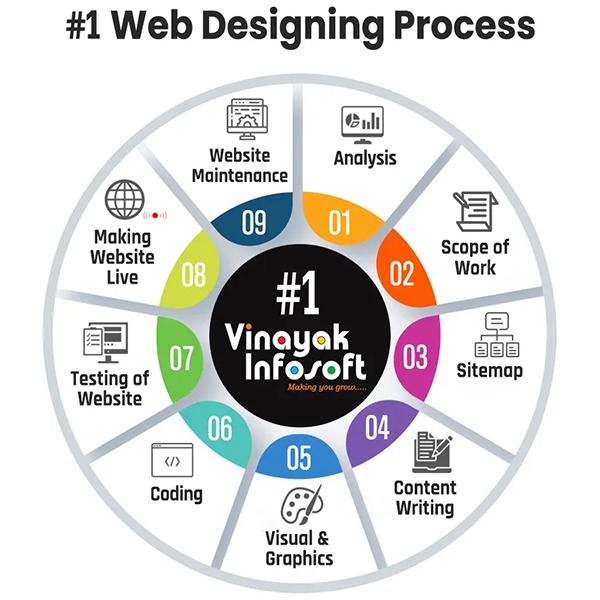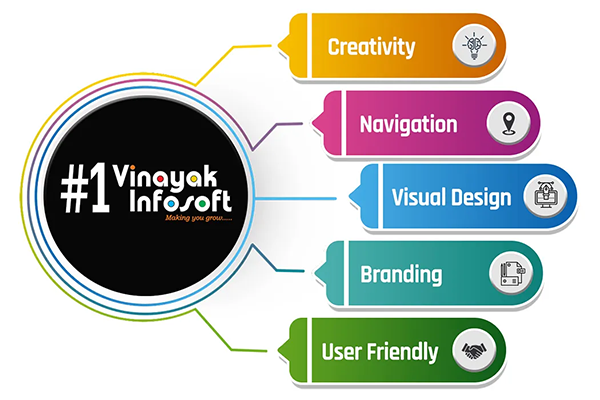 Why Choose Vinayak Infosoft for Best Website Design?
1. Innovative Designs, Exceptional Experiences:
2. Customized Solutions, Tailored to You
3. Mobile-First Approach, Seamless on Every Device
4. SEO-Optimized, Ready for Visibility
5. Dedicated Support, Even After Launch