Ahmedabad Web Promotion serves service of On page SEO which is a web page optimization technique which we can apply to our web pages in order to attract more and more visitors to your website and to get better ranking of your website in a short span of time, on page factors include links, content and HTML source code which can be optimized in order to increase performance of your website.
Our competitive SEO research process begins with identifying search engine competitors; we search for the competitions both organic and paid also all the flaws that are creating disturbance in client's website, once we are completed with our process of identifying we peek in to their website deeply. If opponent's website ranking is better than we implement certain strategies and method in order to improve performance and ranking, we choose unique and best title for your website so that it doesn't match with opponent's site otherwise it can create issues. With the use of proper planning and tool we enhance web site's seed so that it doesn't take time to load web pages and thus we can get higher ranking. After implementing on site strategies we move on to most important factor that is back link have special techniques and strategies to improve quality of back link.
It is very important that your website, your website's content gets noticed and to increase efficiency of your website, with on page optimization you can bring more and more targeted traffic to your website it even helps you to face competition and to gain popularity. Our on page SEO will scale your website and will implement proper on page SEO coding like title tags, meta tags, description etc, on page optimization is the safest way of search engine optimization, you won't get charged by search engines for any spam instead it is 100 % safest approach. It provides great help and support to the researchers to understand that what your content is about and let to other understand usefulness and value of your website.
Our process starts with selecting keyword which is very much related to your content every page of your website, this will make easier for the user who wants to search for your content. Quality control is one of the important features in on page optimization, it helps user to gather knowledge and related information whatever they are looking for, this easy searching will drag more and more user to the website and by this your website will get noticed soon.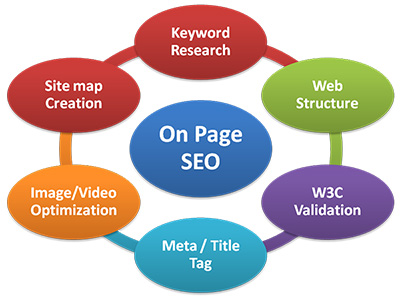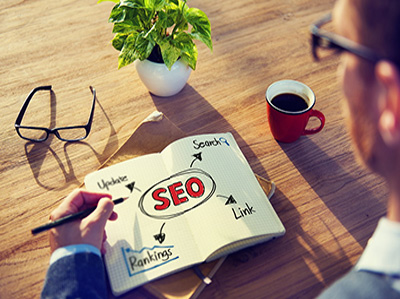 Our on page optimization technique includes:
URL:  we use optimized URL; we make use of those URL which are familiar and related to the content of the website. URL are
Keywords:  it is very important to use right keywords because it will enhance your website and it will help you to bring more and more targeted traffic to a website. The keyword must be related and well-known to the website's content; we select best suitable keywords which help you to optimize your website.
Sitemap: we create a xml file which constitutes of web page's URL, it is very important to have a sitemap otherwise search engine will not be able to find your website easily also the rankings on the search engines are not only based on website but also on web pages so it is very essential to have sitemap in every website.
Outbound links:  outbound links add worth and value to your website by serving functional information to the users. A web site which generally links to other resources is considered to bring lots of traffic and add more worth to your website. It doesn't mean that we link your website to every available resource that will make your website nothing more than garbage; we only link your website to your related and familiar sources.
Image: images are needed to optimize for better search engine ranking, how much clear your image is that much clear idea one will get about your website's article. The image which we choose for website is needed to be just perfect for the topic chosen by customer, whenever someone visits your website the first thing they notice is images and other multimedia present on website; if your image is eye catching it will immediately draw attention of the user.